Jolby Illustration Essay
Mojora
/
How to Write an Illustration Essay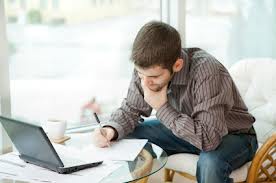 What is an Illustration Essay? 
An illustration essay is a form of writing which encloses examples to express an idea. This type of essay requires you to provide specific details or patterns to clarify or justify the point you made. No matter how abstract your idea is, it will become more comprehensible when you provide examples to support your main point. Its purpose is to elucidate a notion, thought, situation, or concept. In other words, it illustrates or demonstrates an idea or something related to the topic through the use of examples. And to make it easier for you, here are the tips on how to write an illustration essay.
Illustrative Writing - 7 Key Tips
Tip #1
Writing an illustrative essay is the same as with the other types of writing. It includes an introduction which states your thesis, a body which provides examples to prove your thesis, and a conclusion which restates the thesis.
Tip #2
Always know your target audience when youwrite an illustration paper and make it appealing to it. Use sayings, proverbs, phrases, analogies, or words that will be easily understood and will hook your readers.
Tip #3
When you choose a topic for your illustration paper, keep in mind that your idea should be an illustrative fact. When making a thesis statement for this type of essay, it shouldn't sound like you're arguing or taking a stand but it should be like an occurrence that exists.
Tip #4
Before starting to write, brainstorm for some good examples then pick your best choices. When choosing an example to insert in your illustration paper, make sure it will make your point clear. It doesn't have to be a long narrative as long as it clarifies and proves your point. You can also use other resources such as newspaper articles, magazines, and books.
Tip #5
Though, an illustration essay comprises a series of examples, it shouldn't look like a list of examples. So, focus on your transition and avoid repeating the phrase "for example" when you jump from point to point.
Tip #6
In illustrating something, make sure that it will effectively engage the senses of your readers. So when you demonstrate, provide details on the structure, form, feeling, smell, shape, and appearance.
Tip #7
You have to be assertive but always keep your tone friendly. Express your point freely but not in an imposing way. And as much as possible, make it easy to read and understand.
Illustration Essay Outline
The outline of an illustration essay is easy once you have chosen your topic and have your main ideas recorded. As stated above, a good illustrative essay starts with an interesting topic, a well-written introduction to grab the audience's attention, a body with very descriptive examples and a conclusion that summarizes the main points and has a solution to a problem.
Steps to writing a good illustration essay outline
Introduction – This is where you write the main idea for your chosen topic and state the main point of your essay. It is always best to start with a thesis statement and indicate your position on it.

Body – This is the longest part of your illustrative essay. Here you write the various points you will use to explain the topic and provide several descriptive examples to ensure your reader understands the points well.

Conclusion – You should restate your illustration essay thesis here and provide a summary of the main points as well as the conclusions you have made based on these points.
Illustration Essay Topics - 50 Creative Ideas
Illustration essay topics are wide and varied. Here are some examples of illustrative essay topics you can review for your next assignment.
How can a basketball coach turn a losing team into a winning one?
What constitutes "good customer service"?
Explain what is required for a teacher to write a lesson plan.
Explain the differences between a leader and a boss.
What qualities or characteristics are needed for someone to be a good leader?
Describe how a natural disaster can impact a community.
How can a reduction in the age of consent impact teen pregnancy?
Explain the disadvantages of advances in science and technology.
Describe ways or tactics to reduce the incidences of illegal abortions.
Is global warming a problem? Why or why not?
Explain tactics used to win an election.
Will decriminalizing marijuana lead to less or more use?
Is breakfast really the most important meal of the day? Why or why not?
Explain how illegal immigrants can contribute positively to society.
Mainstream media is sometimes too graphic and is doing more harm than good. What are your thoughts?
Describe the impact of an injury on a professional athlete.
What are the differences between cardio exercises and strength training?
How is a mascot important to marketing of any kids' product?
Describe techniques that can be used to relieve stress.
What are the challenges that may be experienced by an international student at your school?
Explain how you would choose your college major and minor.
Describe how you can raise a child to have a high self-esteem.
Discuss the impact of free healthcare on the economy.
Illustrate the difference between good eating habits and bad ones.
Explain techniques that can be used for effective studying.
Describe how you plan a vow renewal.
The beauty industry has led young girls to have the wrong idea of true beauty. Do you agree? Why or why not?
Describe a hobby and how it can be used to make some extra money.
Explain how library books are catalogued.
There are no bad foods, just bad diets. Explain why you agree or disagree.
Alternative medicine is the future. Explain why you agree or disagree with this statement.
Explain how you can make money by trading stocks.
Describe your ideal family vacation.
Explain how you would teach someone to ride a bicycle.
Describe how the gender pay gap can impact society.
Should the age of consent be the same as the legal drinking age? Why or why not?
Explain how playing sports can help you achieve academically.
Describe a day in the life of a stay at home mom and determine what she should be paid if she were to earn a salary for that job.
Discuss the impact of providing free education up to the tertiary level on a country's economy.
Describe how you would choose college you want to attend.
Stem cell research is vital to advancement in medicine and treatment of many diseases and conditions. Discuss reasons why you agree or disagree with this.
Print media is not dead and still has its place. Do you agree? Why or why not?
Will banning smoking in public areas reduce the incidences of lung cancer?
Describe jobs suitable for a college student to earn some extra cash.
In choosing a career path, should you follow passion or practicality?
Discuss effective ways to maintain a long-distance relationship
Describe ways to stay motivated in your job
Describe the techniques you would use to develop a new mobile app
Explain the difference between rugby and football
Are we too dependent on social media?
An illustration essay gives you a chance to pick an aspect of your life and analyze it by giving clear and specific examples. Such personal aspect can either be a special person, a significant place, or an important object. Among other types of essays, it is one of the easiest to write. It is the same as showing a verbal image to illustrate your point. However, if you still find it confusing, just remember the tips outlined above on how to write an illustration essay. 
Place Order Now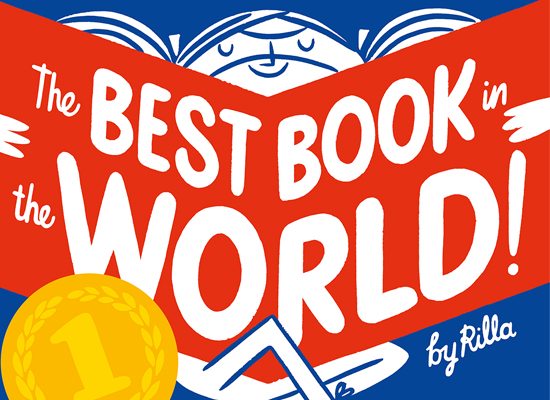 Illustrator
RILLA ALEXANDER
Rilla Alexander's cast of characters dance across Madrid's Museo del Prado's ceramics, populate Swiss Credit Cards and sleep on the walls of a hotel in Copenhagen (where she replaced the bed with a tent). Join her as she releases her latest picture book "The Best Book in the World" published by Flying Eye Books, an imprint of Nobrow Press.
www.byrilla.com
Illustrator
COLIN ANDERSEN
I'm a Illustrator, comic book and print maker based in Oakland. Originally from Tacoma Washington, I graduated from the California College of the Arts with a BFA in Illustration. I am now currently practicing the mystical art of freelance illustration.
theecolinandersen.com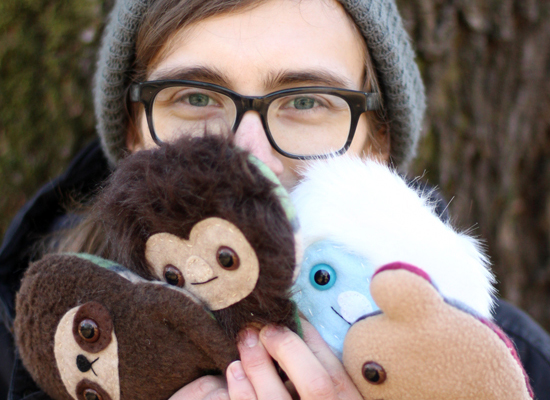 Yarnies
MIKEY ANDERSON
Mikey Anderson is an artist from Chicago who graduated with his BFA in Fine art from The School of The Art Institute of Chicago and relocated to the super trendy Portland! He creates quirky little characters for the enjoyment of being immersed in his own silly imaginative world. These characters range from adorable foxes too lazy sloths who come in the form of plush toys, zines, and key-chains he calls "Yarnies." They are silly, colorful, and googly-eyed creature that wear plaid shirts and bow ties that are reminiscent of the 90′s cartoons he grew up watching.
Yarniesluvyou.com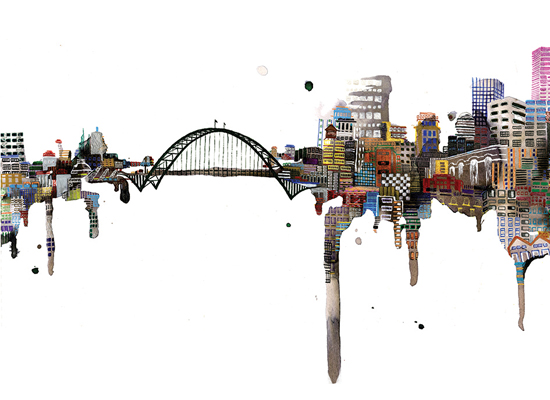 Muralist
URSULA BARTON
from Pacific Northwest College of Art, I launched my Drenched City product line produced from paintings that were shown in February 2011. From there I continued to expand my portfolio of Portland's abundance of rain and divers bridges. In 2013 I began my mural career. Painting large walls and odd spaces for private homes and local businesses all over Portland, focusing on environments and urban patterns. Continuing to travel and finding inspiration in urban landscapes, I strive to expand my work to new cities that are home to bridges, unpredictable weather, and inspirational architecture.
www.ursulabarton.com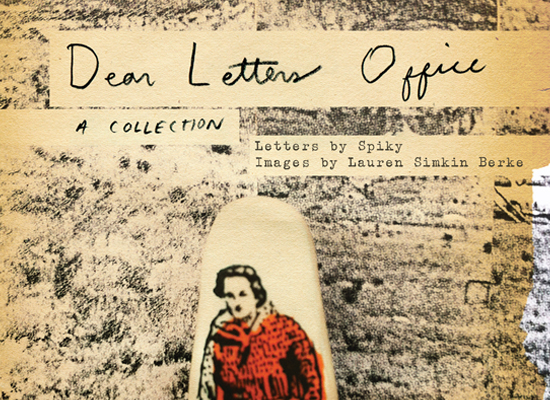 Artist, Illustrator
LAUREN SIMKIN BERKE
Lauren Simkin Berke is a Brooklyn based artist and illustrator whose work can be seen in galleries, on book covers, and in publications such as The New York Times, The Boston Globe, and the L.A. Times. With drawn lines that overlay swaths of color, Lauren's work explores instinctive color play combined with drawn images that study human gesture and how people document their lives in photographs. Lauren has been recognized by the Society of Illustrators, Communication Arts, Print Magazine, and American Illustration. Lauren is represented by Riley Illustration and Accola Griefen Gallery.
simkinberke.com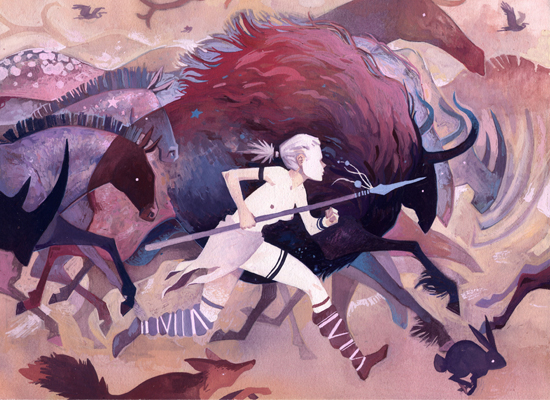 Illustrator
LAURA BIFANO
Laura Bifano grew up on the east coast of Vancouver island where she spent the better part of her childhood drawing demented pictures for the entertainment of friends and family alike. Since gradutating from the Alberta College of Art and Design in 2008, Laura has worked as a concept, background, and storyboard artist as well as illustrating for clients like Parks Canada, UpperCase Magazine, The Village Voice, Treehouse Brand Stores/Square Enix, and The Washington Post. She has exhibited work in over 20 shows in Los Angeles, Vancouver, and Calgary. She now lives and works in Vancouver, BC as a storyboard artist and freelance illustrator.
laurabifano.com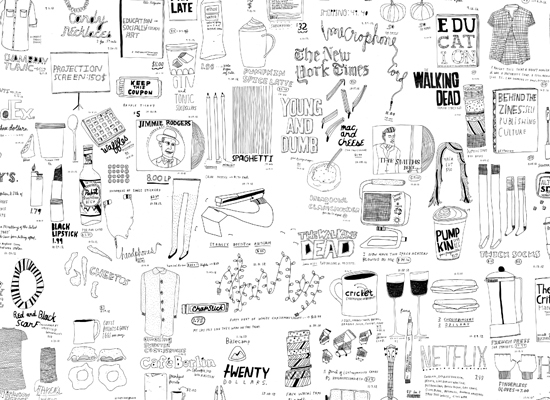 Illustrator, Educator
KATE BINGAMAN-BURT
Kate Bingaman-Burt makes piles of work about consumerism and she happily thinks and draws for other good people and companies. Along with being an educator and illustrator, she is also a curator, author, speaker and workshop teacher. Her first book, "Obsessive Consumption: What Did You Buy Today?" was published by Princeton Architectural Press in 2010. She has since collaborated with them to produce two more titles about documentation and consumption in 2012 and 2013. For Bingaman -Burt, teaching and making go hand-in-hand. Without one, the other wouldn't exist. Bingaman -Burt is the recipient of the 2013 Portland State University College of the Arts Kamelia Massih Outstanding Faculty Prize and a 2012 TEDXPortland Speaker.
katebingamanburt.com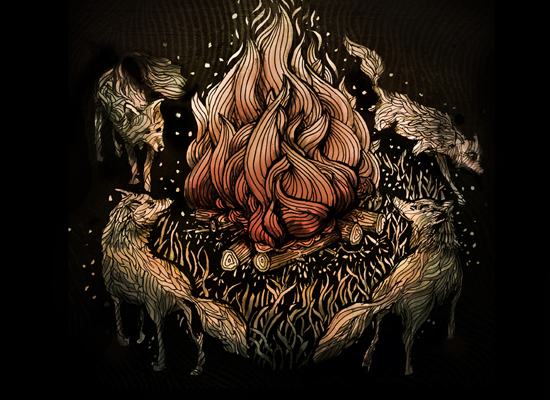 Illustrator, Designer
RACHEL BRIGGS
Rachel Briggs is an illustrator and designer living in Nashville, Tennessee. Previously art director at American Songwriter and independent designer at a number of magazines, Briggs has spent ten years collaborating on illustrative material ranging from album art and posters to murals and animation for a slew of bands, record labels, publications and other creative ventures.
www.rachelbriggs.com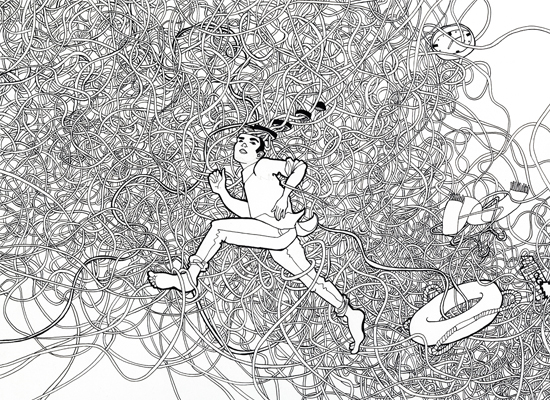 Illustrator
SYLVIA CHAN
My drawings often consists of people in the midst of their thoughts and noodles coming out of crevices. A lot of my inspiration comes from the mundane nuances of my everyday life, such as hand gestures and mannerisms.
cargocollective.com/ssnchan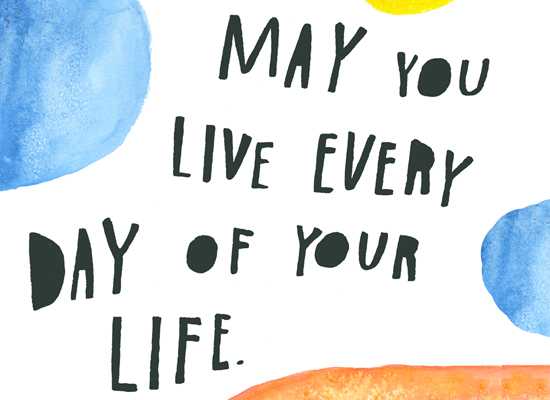 Art, Illustration
LISA CONGDON
Since 2007, Oakland artist Lisa Congdon has been illustrating for clients including The Museum of Modern Art, Martha Stewart Living Magazine, The Land of Nod, The Obama Campaign and Simon & Schuster, among others. Best known for her colorful paintings, hand lettering and intricate line drawings, Lisa illustrates books and stationery and licenses her work for fabric, kitchen linens, wallpaper and bedding. In addition to making art full time, Lisa writes a popular daily blog of her work, life and inspiration called "Today is Going to be Awesome." She is the author of Whatever You Are, Be a Good One and Art, Inc., both released by Chronicle Books in 2014.
lisacongdon.com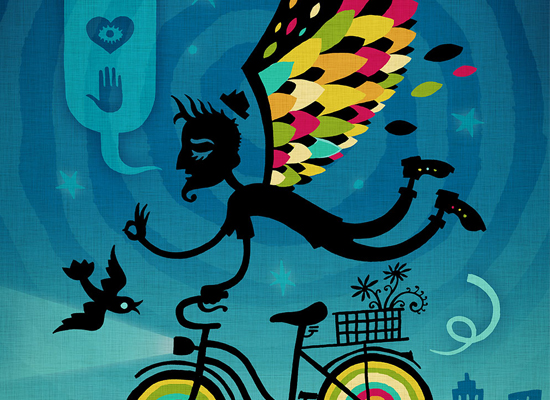 Illustrator
HUGH D'ANDRADE
I'm an illustrator from the Bay Area. I've created book covers for Penguin, MacMillan, Harper Collins and Barnes & Noble, and rock posters for Joan Jett, Elvis Costello and the Avett Brothers. My work has been collected in the Art of Modern Rock, American Illustration, 3x3, and Communication Arts.
hughillustration.com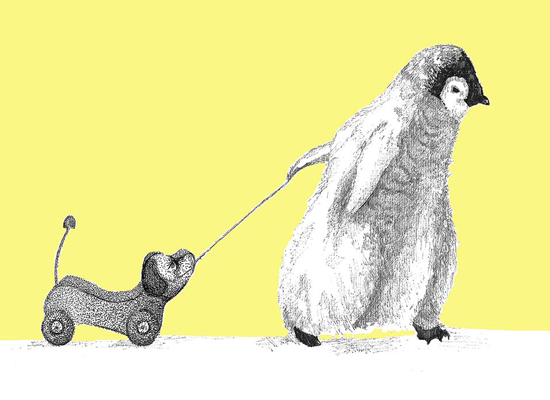 Illustrator
CLARE DEAN
I create to delight, creating happy, quirky pieces of art. Most of my work features animals that have traits that I aim to have myself – they are fun, active, and thoughtful, and I create with my toddler's humor in mind. I have recently expanded my range and am currently working on hand-lettering and pattern design. I currently sell prints and fabric, and license some work to Calypso Cards.
www.claredeanillustration.com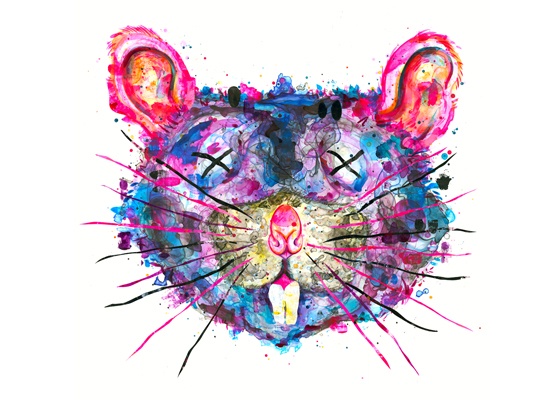 Illustrator
JORDAN DOMONT
Jordan employs a palette of punchy hues. Experimenting, he discovered that when inks layer heavily onto Mylar, it creates a rich, almost melted effect. Pigments become slightly volatile, even mercurial, and their behavior enlivens the entire process. Jordan likes to explore how different amalgams of color work together.
www.jordan-domont.com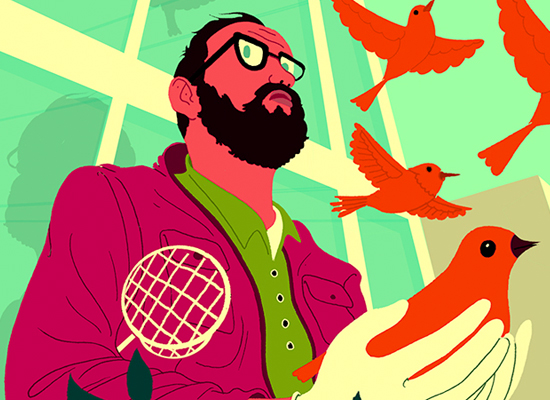 Illustrator
ROB DONNELLY
I'm an illustration graduate from the School of Visual Arts in New York City. I have created over 300 editorial illustrations and 200 Animations spots for Slate Magazine's advice column. Other clients include: Washington Post, DKNY, Emerson, MSN, NBC, WWE Kids, Honors include: 2009 and 2013 American Illustration Annual Selection, Society of Illustrators Annual Selection 2001. Feel free to contact me any time about possible illustration projects
robdraw.com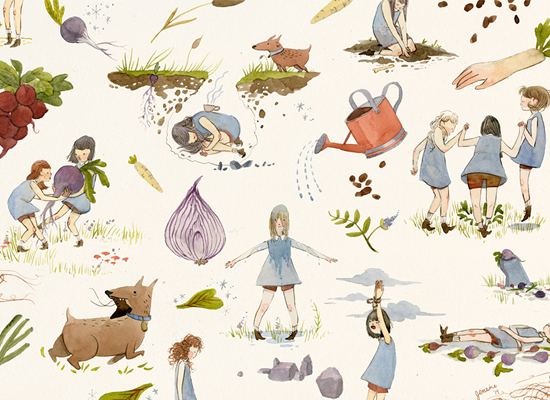 Illustrator
JENSINE ECKWALL
Jensine Eckwall is an illustrator for print and digital media whose work has been recognized by the Society of Illustrators, American Illustration, and 3x3. Her clients include the New York Times, Viacom, Nylon and Town and Country. She enjoys initiating group projects and is the co-creator of internet horror anthology /creepythread. She lives and works in Brooklyn, New York, making images about femininity and psychology.
jensineeckwall.com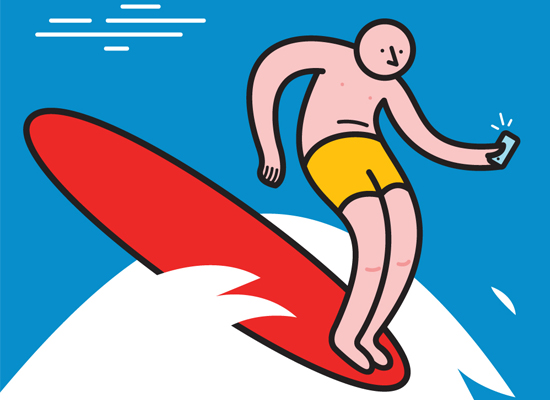 Clean Communication Co.
MAX ESTES
Clean Communication Co. is the Oslo-based illustration studio of Max Estes. For the past decade, I've enjoyed working with a fine crowd of folks including, Obama for America, Dwell Media and McCann Worldwide. I'm the author / illustrator of multiple kid's books, and my work has been recognised by 3X3, the Society of Illustrators and Visuelt.
www.maxestes.com
Chez Faucher
MARILYN FAUCHER
Marilyn Faucher is an honours graduate of UQAM's graphic design program, specializing in illustration. Her contemporary style brings a fresh perspective to traditional techniques, resulting in sensitive yet vibrant illustrations. She recently started her own business, Chez Faucher, producing personalized hand-designed cards and stationery. When she's not working on her various illustration projects, Marilyn finds inspiration in flowers, biking, food, cats and adventures.
www.marilynfaucher.com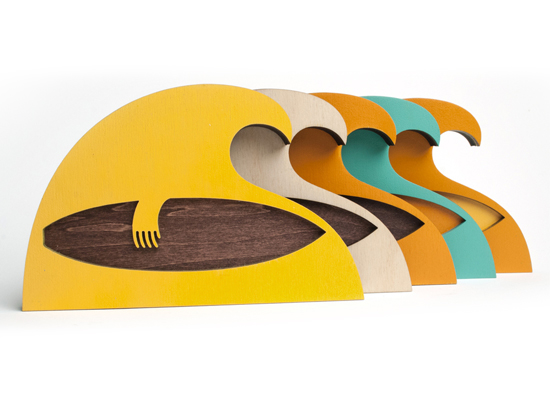 Illustration, Design
JOLBY AND FRIENDS
Jolby & Friends is a creative studio dedicated to telling stories through design & illustration. In our studio collaboration happens at every level of what we do from concept to execution. We are a team of designers, makers, illustrators, thinkers, and wonderers.
jolbyandfriends.bigcartel.com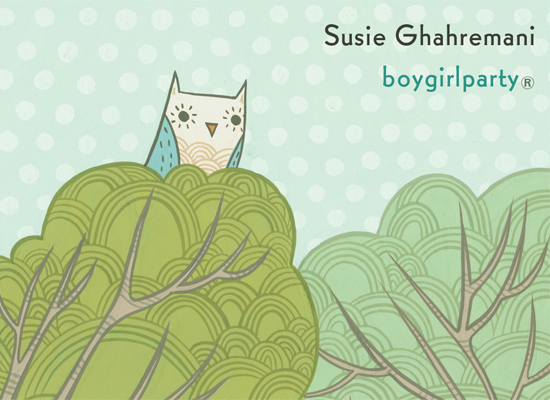 Illustrator
SUSIE GHAHREMANI
Susie Ghahremani is an award-winning illustrator who paints in miniature and crafts a handmade gift and stationery collection titled Boygirlparty®. Her uniquely illustrated and functional paper goods are what Flavorpill calls "The indie, start-up version of Hello Kitty."
boygirlparty.com/splash/wel...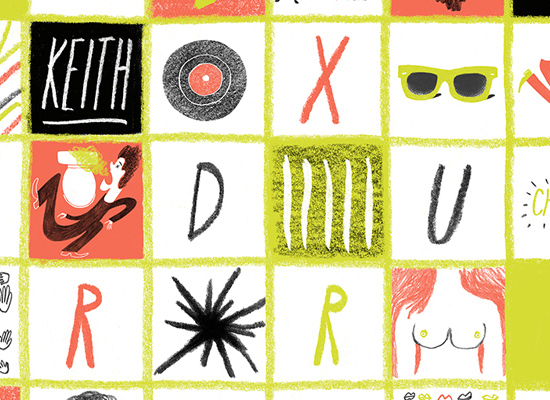 Illustrator
DANIEL GRAY
Daniel Gray is an Australian freelance illustrator who is currently based in Sydney. Self-taught, past clients include: Computer Arts Magazine, Warner Music, Microsoft, Hello Mr, Anorak Magazine, Fox Searchlight, Graniph, The British Council, EMI Music and Virgin Media Pioneers.
www.danielhgray.com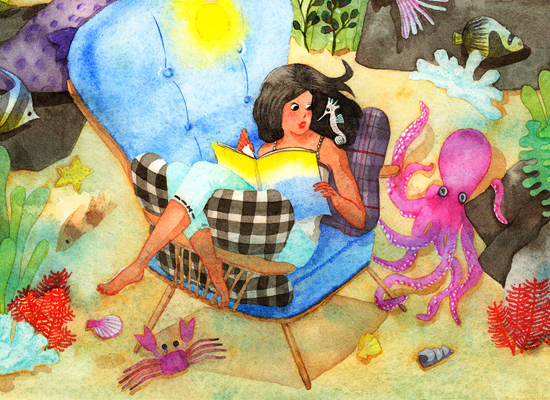 Illustrator
RUMI HARA
Rumi is a creator of watercolor illustrations, comics, and zines. Her original characters like TV Head, Yeti Girl, and Beard Child turn usual landscapes magical.
www.rumihara.com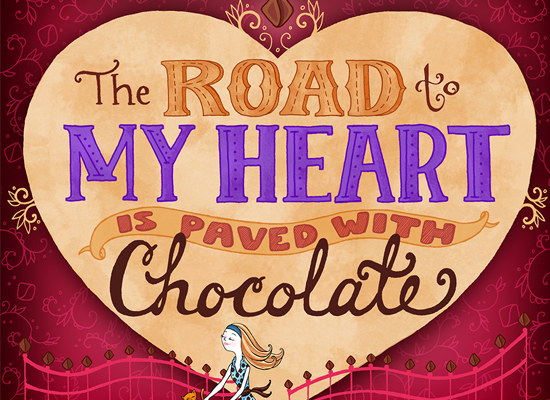 Illustrator, designer
JEANINE HENDERSON
Jeanine is an illustrator and designer who has created art & hand-lettering for a variety of clients including Hershey's, Time Out Chicago, Utne Reader, Amazon Publishing and Scholastic, among others. She also has 10 years of previous experience designing & art directing books for young readers, having worked at Penguin Books and Simon and Schuster. She's inspired daily by the sights and sounds of New York City, where she lives, and has a fascination with all things strange and wonderful.
www.jeaninehenderson.com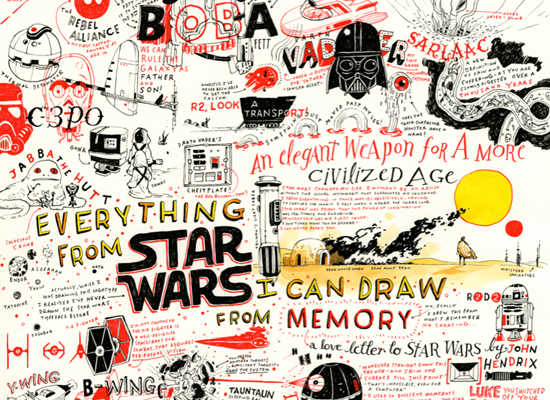 Illustrator
JOHN HENDRIX
JOHN HENDRIX loves to draw. In fact, he is probably drawing right now. John's work has appeared in numerous publications, such as Sports Illustrated, Entertainment Weekly, Rolling Stone, The New Yorker, Esquire, The New York Times, and Time Magazine among many others. He has also drawn book jackets for the likes of Roaring Brook, Random House, Simon & Schuster, Harper Collins, Greenwillow Books, Knopf, Penguin, Abrams Books and St. Martin's Press. John taught at Parsons School of Design and worked at The New York Times as Assistant Art Director of the Op-Ed page from 2002-2005.
johnhendrix.com/portfolio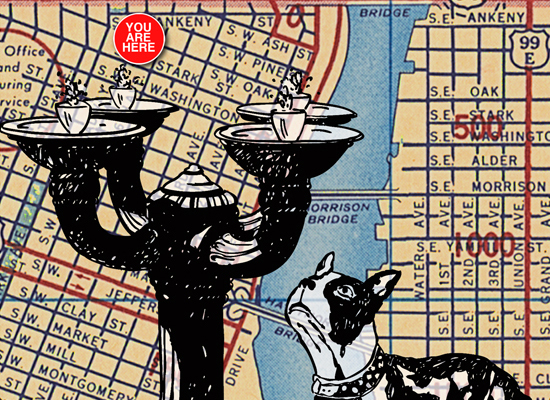 You Are Here
YOU ARE HERE
Artists Lyn Nance-Sasser and Stephen Sasser, in an homage to Portland, created a suite of prints featuring iconic attributes of the city. The unusual images are superimposed on a 1956 vintage tourist street-map, accompanied by a graphic icon pinpointing the precise location of the chosen feature. The collection is currently being expanded to include icons in other cities across the country, including at this juncture, NYC, San Francisco and Seattle. Each piece is printed with archival-quality pigment ink on white, 315 gsm, 100% cotton rag, PH neutral, acid-free art paper.
www.YouAreHerePortland.com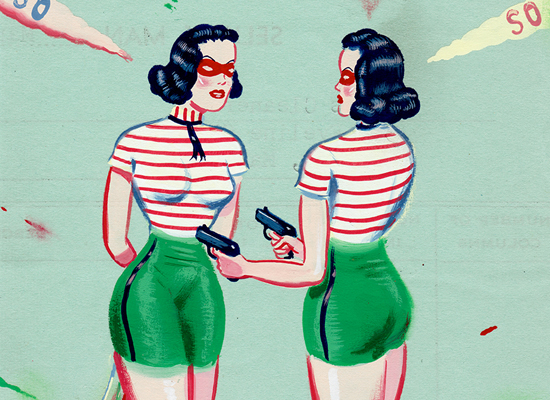 Illustrator, Artist
RYAN HESHKA
I have been a practicing illustrator/artist for 15 years, prior to that experience in animation and interior design. Work has appeared in American Illustration, CA, 3X3, Society of illustrators. Span of work includes editorial, book covers, children's books, gallery shows (North America and Europe). First children's book was optioned by DreamWorks. Currently sessional instructor at Emily Carr University of Art and Design.
www.ryanheshka.com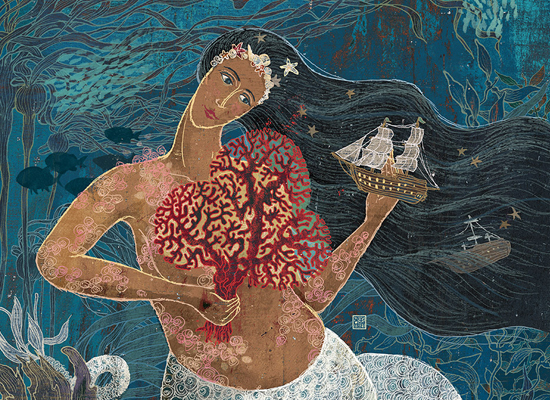 Illustrator, Animator
YOHEY HORISHITA
Yohey Horishita is a freelance illustrator and animator living in the heart of Atlanta, GA. He is a Japanese Southern Belle who loves to get his hands dirty with oil pastels. He pursues his MFA in Illustration at Savannah College of Art and Design, and he is ready to sail around the world of illustration to reach a rainbow.
yoheyhorishita.com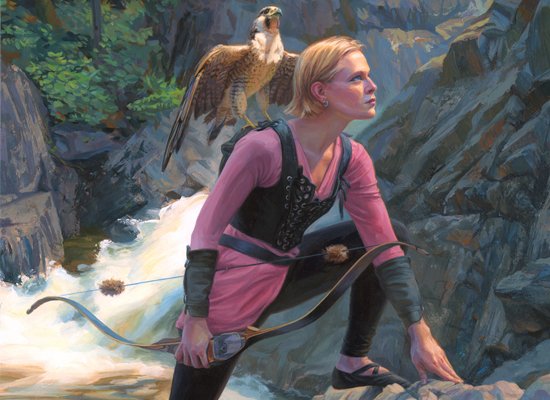 Primary Hughes
STEVEN HUGHES
Steven Hughes serves as Assistant Professor and coordinator of Illustration program at Northern Michigan University. Work from his freelance studio, Primary Hughes Illustration, has been recognized by the New York Society of Illustrators, 3x3 Magazine, Creative Quarterly Magazine, and featured in exhibits around the US. He also recently received Silver awards from the Society of Illustrators Los Angeles and The National Art Museum of Sport.
www.primaryhughes.com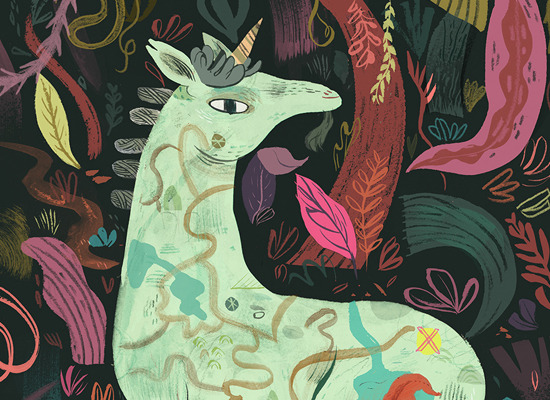 Meg Hunt Illustration
MEG HUNT
Meg Hunt is an illustrator, printmaker, educator and all-around maker of things. Growing up by the ocean and spending a few years in the desert, she now resides in the wooded city of Portland, OR, where the scenery is always inspiring. Charming characters, color and pattern dominate her work, and she loves mixing traditional and digital techniques to create a lush scene. Her clients include Coach, Chronicle Books, Dreamworks, Disney, Cartoon Network, Scholastic, Storey Publishing, Oxford University Press, Monoblock, and many more!
meghunt.com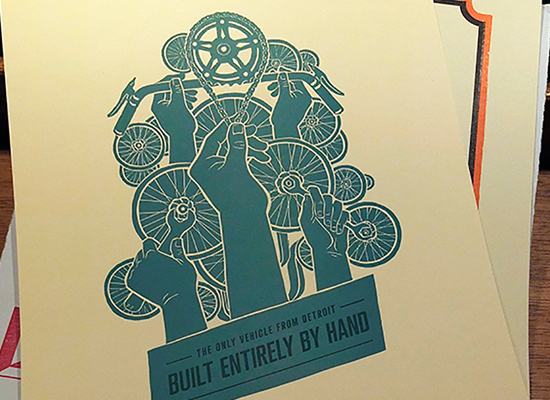 The Detroit Wood Type Co.
DON KILPATRICK
Don Kilpatrick III moved to Detroit in 2007 to begin his career at the College for Creative Studies as a faculty member in Illustration Department of which he has been the department chair since 2010. A successful freelance illustrator, Kilpatrick's work has been featured in publications such as Fortune, the L.A. Times, and the Wall Street Journal.Additionally, he has exhibited his art work in New York, Philadelphia, and Miami. The Butcher's Daughter hosted Kilpatrick's first solo exhibition in November of 2012, and another solo exhibition recently in December of 2013.
www.donkilpatrick.com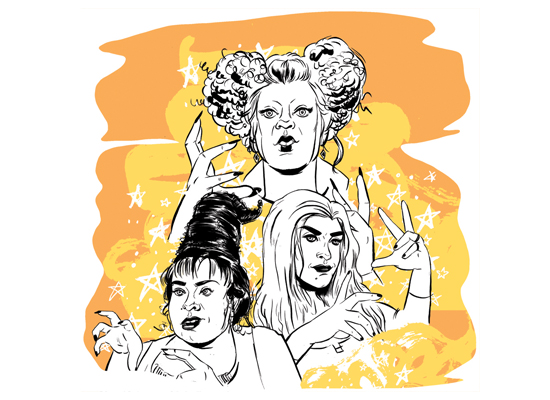 Illustrator, Production Designer
ALLISON KRUMWIEDE
Allison Krumwiede is an illustrator and production designer, creating works off of subject matters like grunge music, dead teen heart throbs, and campy science fiction.
www.allisonkrumwiede.com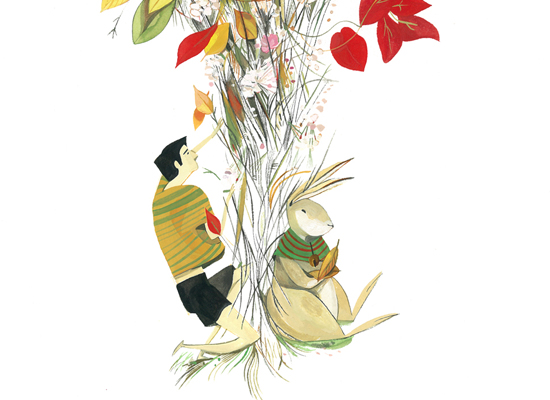 Illustrator
JON LAU
I am an illustrator based in Los Angeles. I attended Art Center College of Design and graduated in 2011. I paint primarily with gouache, and my work often features a fascination with patterns, modern fashion trends, and whimsical interactions between people and fauna.
jonlaustudio.com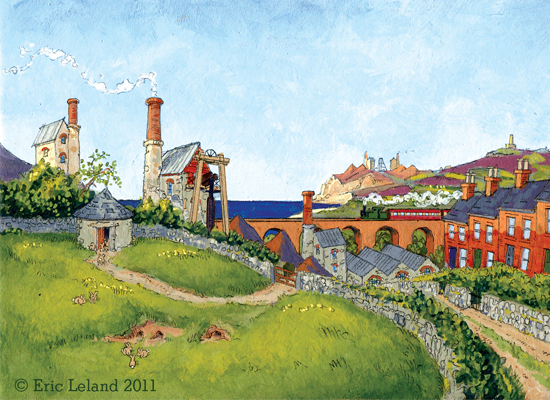 Eric Leland's Manufactory
ERIC LELAND
I am a Baltimore based illustrator and letterpress printmaker. I started my design career as an architect; then, overtaken by wanderlust, I moved to the UK to undertake the MA Illustration: Authorial Practice course at Falmouth University. Since returning home to the US, I spend a lot of time in my basement workshop surrounded by fascinatingly obsolete printing equipment.
www.etsy.com/shop/LelandMan...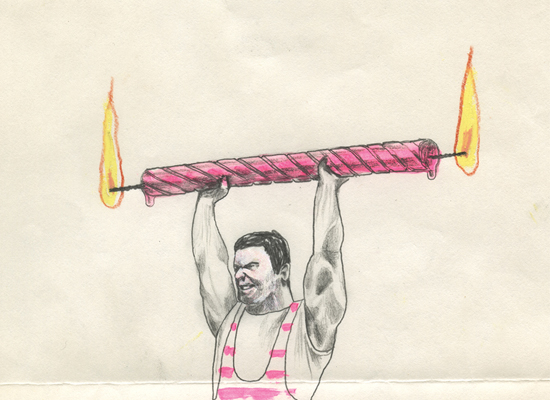 Illustrator
CATHERINE LEPAGE
Catherine Lepage was born in Quebec City in 1973. She studied Graphic Design at cegep de Sainte-Foy and then illustration at École supérieure des arts décoratifs in Strasbourg, France. She worked for several years as an art director for advertising agencies, both in Quebec City and Montreal where she lives now.Co-founder of the creative design studio Ping Pong Ping, she now spends her time creating images for others, and sometimes for herself.
www.catherinelepage.com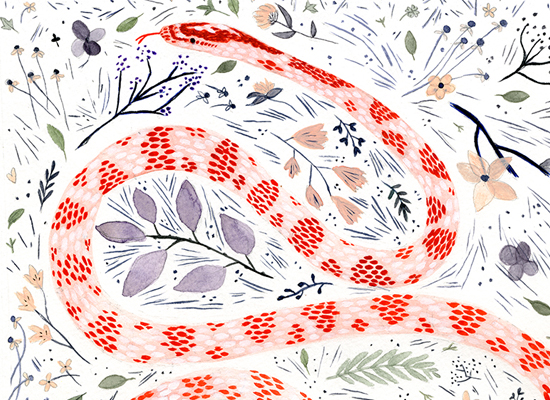 Illustrator
CELINE LOUP
Celine Loup is an illustrator and comics artist living in Baltimore, MD. She graduated in 2010 from The Maryland Institute College of Art with a B.F.A. in Illustration. She is the reator of HONEY, an ongoing comic about bees. Clients include The New York Times, The New Yorker, Cottage Life, The San Francisco Chronicle, FLARE, The Chicago Reader, Mental Floss, and Scrubs.
celineloup.com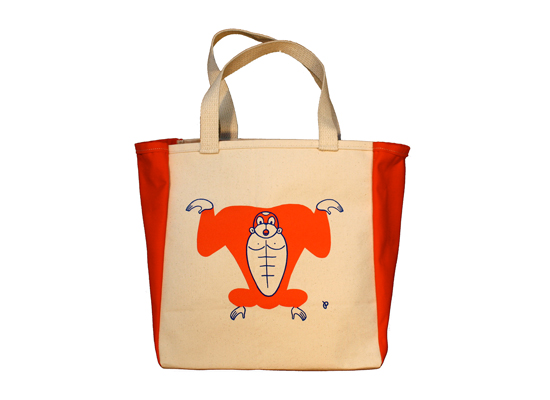 P'illoporto
PHIL MARDEN
I've been working for 30 years as an illustrator, character designer, graphic designer and, more recently, product designer. I'm currently illustrating a regular column in THE NEW YORK TIMES and my work has appeared in dozens of magazines, in books, ads, on TV and in movies. P'illoporto is my manufacturing arm producing tote bags, pillows and tea towels featuring my original designs.
www.pilloporto.com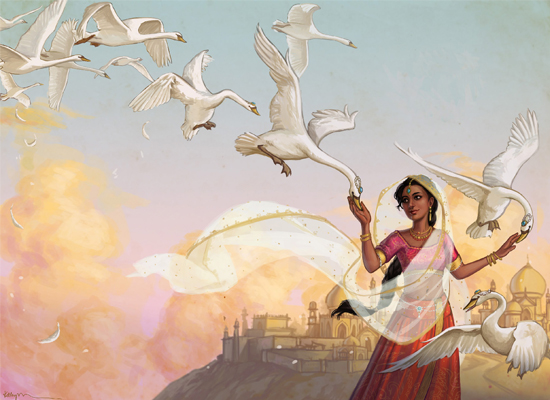 Illustrator
KELLEY MCMORRIS
Kelley is a freelance illustrator living near Portland, Oregon. She received her MFA in Illustration from the Academy of Art University and a BA in Japanese at San Jose State University. (It's a long story.) In 2013 Kelley won the SCBWI Student Illustrator Scholarship. Clients include Disney Hyperion, Scholastic, Lifeway, Highlights and Cricket magazine. Her work has been featured in Applied Arts, Illustration West 52, ImagineFX and the SCBWI bulletin. She also creates all the art and animations for the independent video game Crea. In her spare time, Kelley enjoys gnawing on sticks.
kmcmorris.com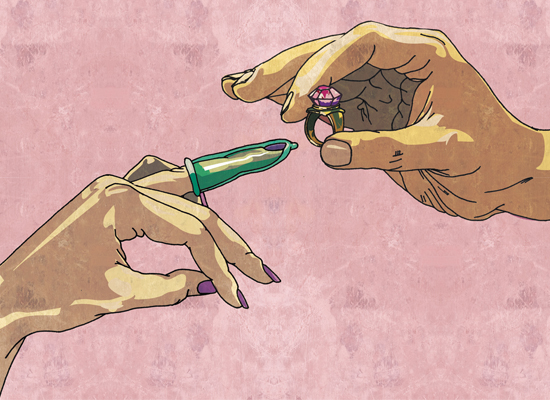 Sianna Misheva Illustration
SIANNA MISHEVA
Sianna Misheva was born in Bulgaria and attended the fine art high school Ilya Petrov, Sofia, There she learned traditional techniques of painting and drawing. In 2006 she moved to Toronto, Canada, where she continued to improve her knowledge of concept creation in the high school Etobicoke School of the Arts, Toronto. She continued her education in OCAD University, Toronto, in the Illustration department, being taught by industry professionals such as Gary Taxali, Kathryn Adams, Doug Panton and Stephanie Power in the skills of the trade. In April 2013 Sianna graduated and is currently continuing to practice illustration from Toronto, Canada, and expand her business.
siannamisheva.com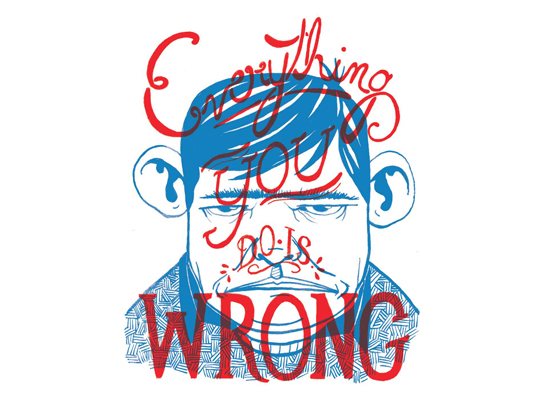 Illustrator
CALEB MORRIS
Originally from the Gulf Coast of Mississippi, Caleb currently lives in Atlanta, GA. He used to wash dishes, move furniture, and build Mardi Gras floats. Now he gets to paint pictures and air drum all day. Clients: Nickelodeon, How Magazine, Canon, Georgia Pacific, Iris World Wide.
www.CalebMorris.Net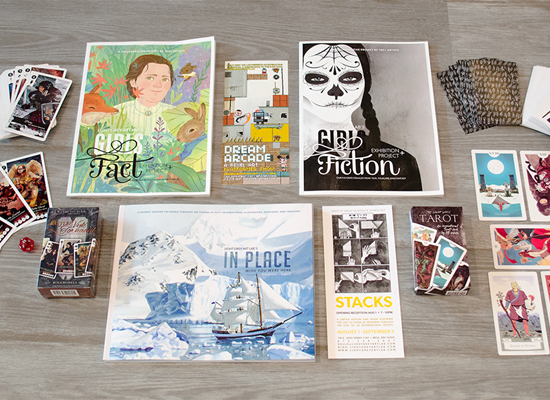 Light Grey Art Lab
LINDSAY NOHL
Light Grey Art Lab is a collaborative gallery and arts space with a mission to bring illustrators and artists together through large group exhibitions, interactive projects, lecture series and workshops.
shop.lightgreyartlab.com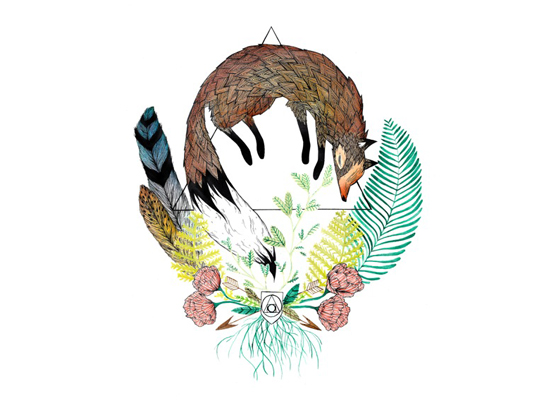 Marika Paz Illustration
MARIKA PAZ
Marika Paz is a self-taught illustrator. She lives in Portland, OR where she is inspired by the nature all around her. She creates whimsical illustrations of watercolor and ink inspired by flora and fauna. Her work features playful forest animals, nature, and folk stories-with a hint of mysticism. Dreamy and imaginative, she creates a world of magic, wonder, and possibilities.
www.marikapaz.com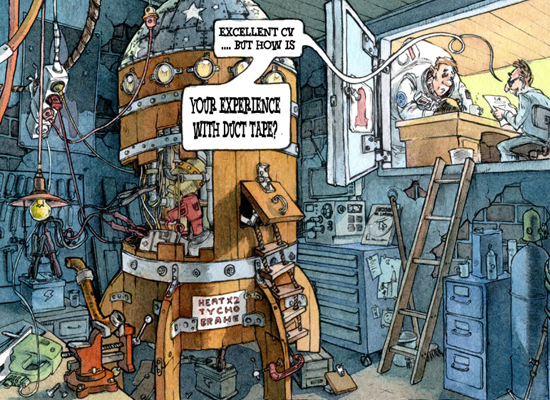 Danish Cartoonist Group
ERIK PETRI
Four-teen cartoonists from Denmark will display their work and connect with our international colleagues. Our organisation was established in 1933 as a part of the Journalist Union. Our member focus is on political satire, editorial journalism and editorial illustration for news papers and magazines.
bladtegnere.dk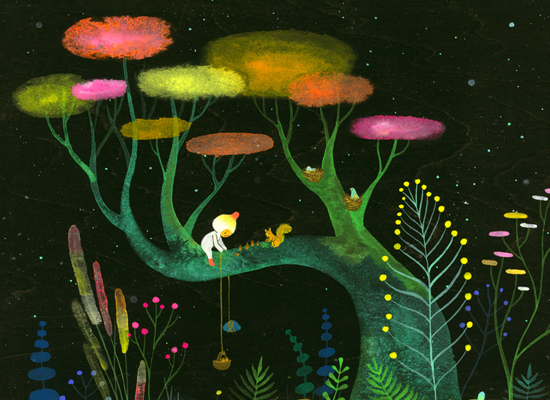 APAK
AARON AND AYUMI PILAND
Apak is Aaron & Ayumi Piland . We are a husband & wife team who create artwork together as a way exploring the beauty, mystery, and magic of life as well as expressing our love for each other. We create rich and colorful gouache/acrylic paintings featuring the utopian lives and adventures of curious little beings exploring lush fantastic environments surrounded by friendly little animals. Our goal is to bring something beautiful and meaningful into the world in hopes of inspiring us all to live simply, peacefully, and harmoniously.
apakstudio.tumblr.com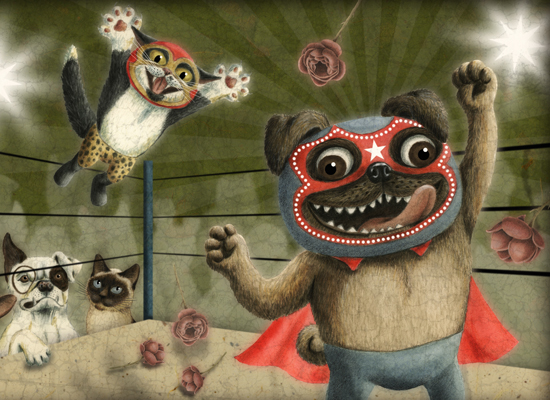 Illustrator
DENISE PLAUCHé
A Louisiana native currently residing in Atlanta, GA, Denise Plauché is an illustrator addicted to making animated films and paper toys. Her work has been recognized by Adobe, American Illustration, Society of Illustrators Los Angeles, Society of Children's Book Writers and Illustrators, 3x3, Print, Creative Quarterly, AOI, ASIFA, and Applied Arts, among others.
deniseplauche.com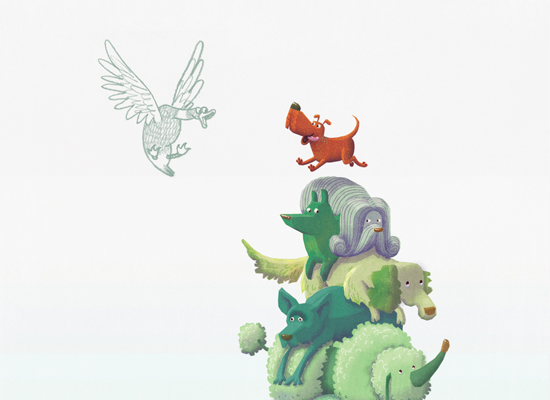 Illustrator, Animator, Story Artist
LENA PODESTA
Lena works as an illustrator, animator, and story artist in beautiful, soggy Portland where she lives with her husband and son. She creates character driven work that is mostly sweet and a little bit wicked, like her.
lenapodesta.com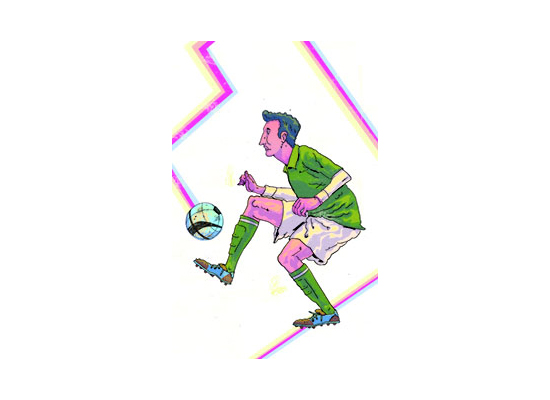 Illustrator
ZACHARY RAU
Zack Rau is a multi-disciplinary artist and illustrator who currently teaches in the Illustration Department at Pacific Northwest College of Art. His work often centers around masculinity, sports, and music. This is something he blames on Ken Burns. (The real Ken Burns effect.) He is also an avid Portland Timbers fan, a member of the Timbers Army and a leftback on Bridge City FC.
zacharyrau.com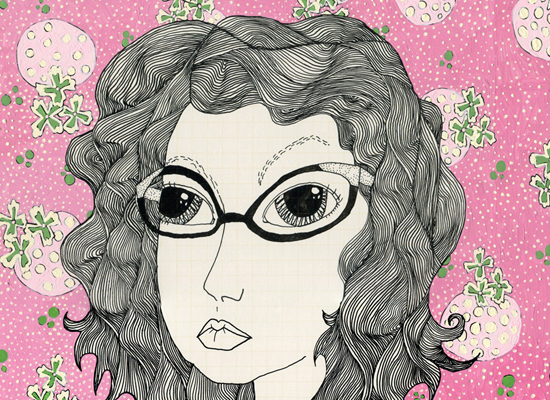 Illustrator
ERIKA RIER
Erika Rier is an artist working in gouache and ink to explore the dream world and the real world. She learned to sew when she was 6, crochet when she was 7, knit when she was 8, embroider when she was 10, and weave when she was 16. She works in textiles regularly and they feature heavily in her work. Writing was her first love and she still secretly writes young adult fiction but never poetry anymore. She also has one of each of the following: a husband, a daughter, a dog, and a cat.
www.erikarier.com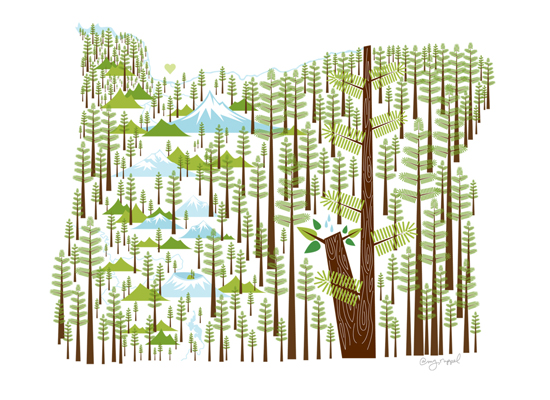 Illustrator
AMY RUPPEL
Amy is a full-time artist and illustrator in beautiful & green Portland, Oregon. She was born and raised in the Kettle Moraine woods of Wisconsin near the Mammoth Ice Age Center. She drew plants and animals, dug up fossils and went for endless forest walks among all her forest friends. Her love for nature and science led her to an art and illustration career, and to the Pacific Northwest. She has since worked with Target, Converse, BLIK, Logitech, Burton Snowboards, countless cheese shops and many other fun companies. She is currently working on a very rewarding project with Seattle Children's Hospital, making a wonderful and hopeful environment for the brave patients of the new Building Hope.
waxingandwaning.tumblr.com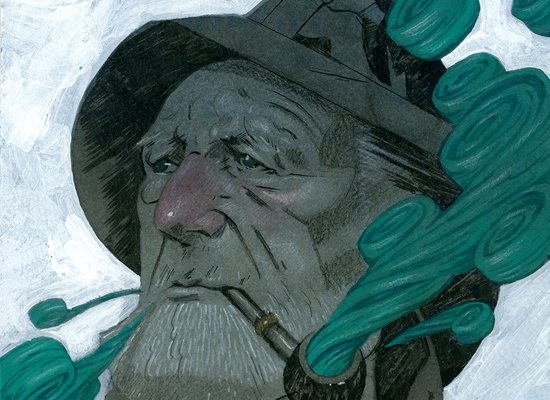 Illustrator, Concept Designer
MORGAN SCHWEITZER
I'm a freelance illustrator and concept designer based in Los Angeles, CA. I work as an editorial and book illustrator as well as in the commercial animation field.
morganschweitzer.com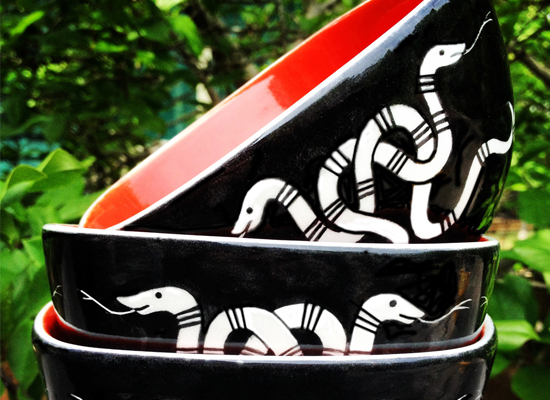 Pbody Dsign
WHITNEY SHERMAN
Established in 2007 and born out of a love for dishes and fabrics, Pbody Dsign is the surface design work of award-winning illustrator Whitney Sherman. Her whimsical housewares are a collection of hand painted and transferware dishware and digitally printed linen/cotton tea towels created in limited editions. They are inspired by sketchbook ideas, commissioned illustrations, history, visual culture, travel and gardening. Each piece reflects some aspect of personal history (family names and ancestral cultures) or experience. The process for hand painting pieces is shown in her book Playing with Sketches, available in the ICON8 Bookstore and elsewhere. Recent work by Pbody Dsign includes experimenting with cast porcelain forms and metallic luster.
www.pbodydsign.com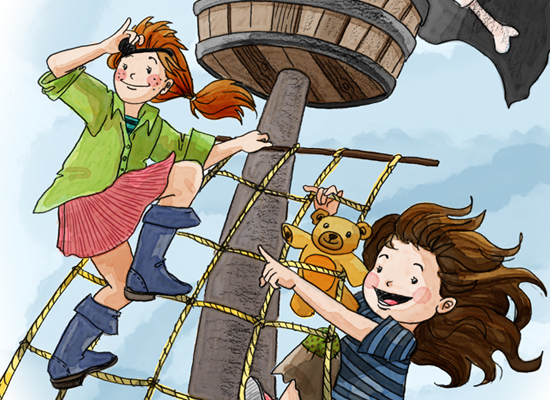 Illustrator
BRIE SPANGLER
After taking time off to start a family, I'm eager to see what's happening in my field of illustration. I'm rebuilding a portfolio from scratch and having a great time doing so. There's a lot of wonderful talent out there, I hope to get back on the same page and excel too.
brie-spangler.squarespace.c...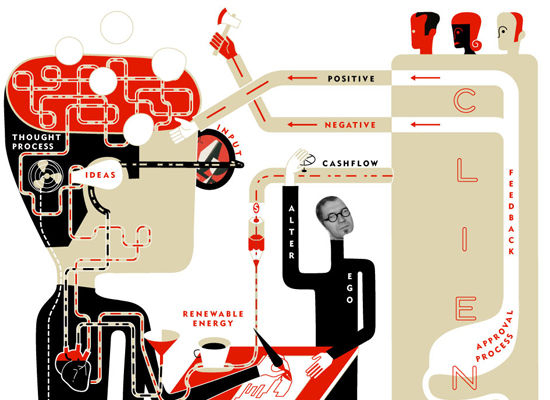 Illustrator
OTTO STEININGER
Otto Steininger is an award-winning illustrator and animator. His work has appeared in The New Yorker, The New York Times, The Economist, The Washington Post, The Wall Street Journal and many other publications worldwide. Otto has brought his visual language to projects as diverse as creating his own designs for Swatch, or working as a public information consultant with the United Nations' mission in East Timor where he designed posters, murals and logos.
www.ottosteininger.com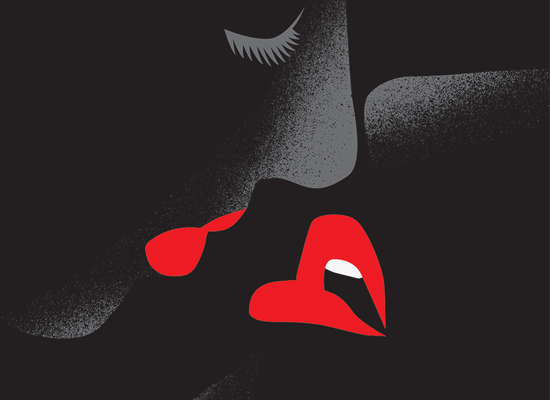 Illustrator
DAN STILES
Dan Stiles combines illustration and design in his award-winning visual work. Over the past 20 years, Dan has collaborated with everyone from indie bands to major corporations in creating identities, advertising, custom packaging, and limited edition collectable art and merchandise. His clients range from Death Cab for Cutie, Sonic Youth, and Wilco to the X Games, IBM, and Old Navy. Dan's work has been reproduced in a wide variety of books and magazines. He draws from a broad swath of influences including classic skateboard graphics, punk album covers, modern art, japanese design, comic books, and vintage packaging. He recently published two children's book, Put On Your Shoes and Today I'm Going To Wear... Dan lives with his wife and daughters in Portland, Oregon.
www.danstiles.com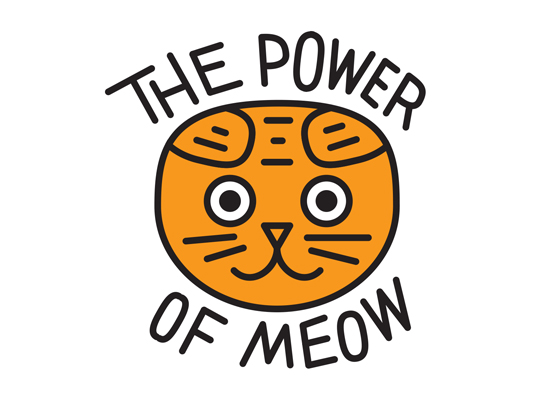 Illustrator, Art Director, Educator
JASON STURGILL
Jason Sturgill is an illustrator, art director and educator based in Portland, Oregon with a background in advertising, graphic design and curatorial. My current work has been heavily influence by my Risograph printer and my scottish fold cat named Cheeto.
http://jasonsturgill.com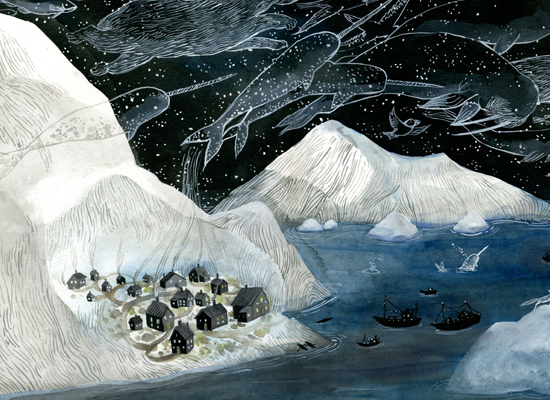 Illustrator
DIANA SUDYKA
Diana Sudyka illustrates in many areas from editorial to screenprinted gigposters. She has created work for musicians St. Vincent and The Black Keys, as well as the award winning children's books The Mysterious Benedict Society (Trenton Lee Stewart). Recently featured in Illustrators Unlimited The Essence of Contemporary Illustration (Gestalten), passion for natural history and traditional folk art informs her work.
dianasudyka.com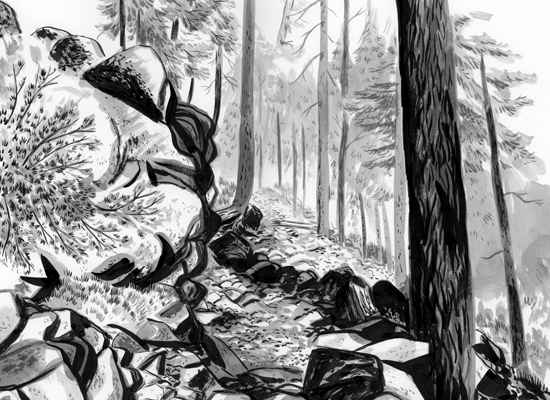 Illustrator, Designer
MATT SUNDSTROM
Matt Sundstrom is an illustrator and interactive art director working in Portland. He's currently working on an illustrated book about exploring Oregon.
www.fantomforest.com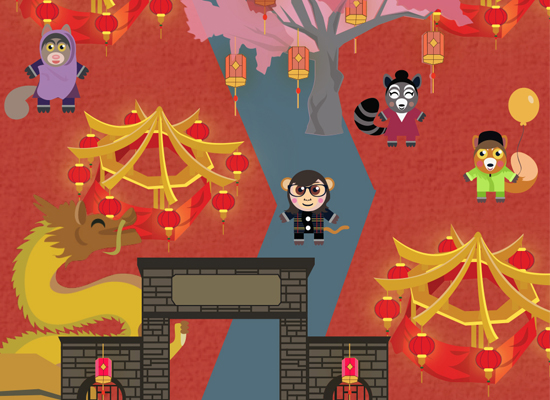 Illustrator
SPETH SZABO
My name is Speth Szabo and I have recently graduated from California College of the Arts as an undergrad illustration major. I am passionate about telling stories through art and digital media. Fun, engaging characters and environments define my work, as well as a penchant for bright color and texture.
www.spethszabo.com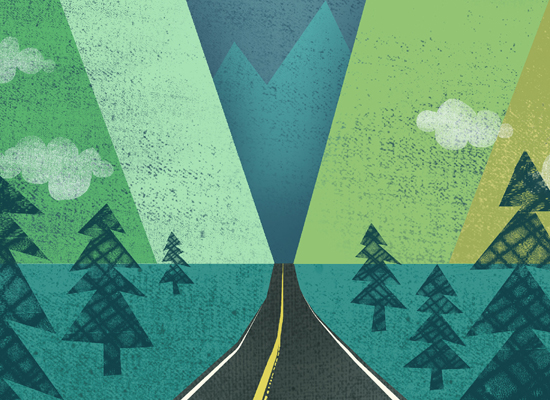 Illustrator
JENNY TIFFANY
I'm a freelance illustrator & designer living in Portland, OR. I love bright saturated colors and clean modern lines. My greatest source of inspiration comes from vintage ephemera and nature. I am also co-owner of Robot Candy Co. Established in 2002. We hand make housewares using reclaimed materials.
jennytiffany.com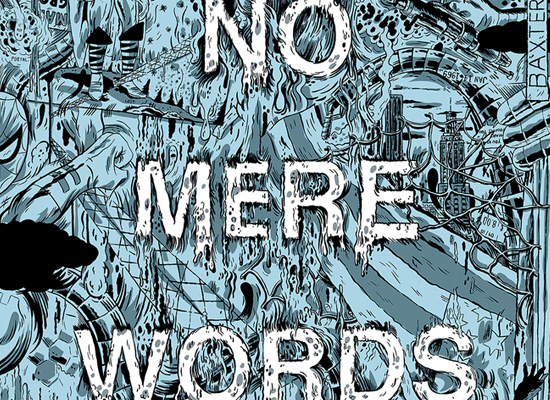 Funchicken
MARK TODD
Mark Todd graduated with honors from Art Center College of Design in Pasadena, California in 1993. He then moved to New York City, working with clients such as Mtv, Coca-Cola, Sony Music, The New Yorker and The MTA. In 2003, he moved back to southern California with his wife and fellow artist, Esther Pearl Watson and their daughter Lili, an avid artist herself. Mark also co-teaches with Esther at Art Center College of Design. Their latest book for teens, "Whatcha mean, What's A Zine?" about creating zines and mini-comics, was released in July of 2006 (Houghton Mifflin). bad Asses, a collection of exactly that, is available through Blue Q.
www.funchicken.bigcartel.com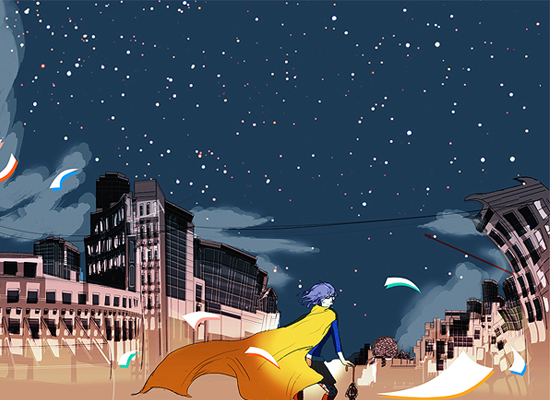 Illustrator
LOUISA TSUI
Louisa is an illustrator from Vancouver, B.C., who spends way too much time with her Cintiq and collection of Muji pens. She's been published by Downtown Vancouver's WRAP Project, Vancouver School Board, and Converge Magazine. When not immersed in drawing, she can be found taking down secret bosses in her favourite RPGs, or banging tunes out terribly on a piano.
louscribbles.com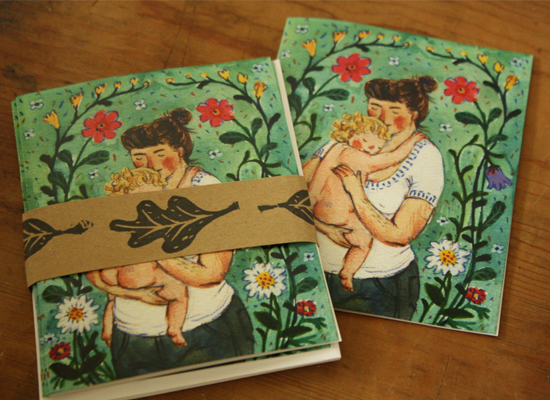 Artist, Illustrator
PHOEBE WAHL
Phoebe Wahl is an artist & illustrator recently graduated from Rhode Island School of Design. Born and bred in the Pacific Northwest, she is inspired by the beauty in people and nature. She works in many mediums including watercolor, collage and fabric sculpture. She is a regular contributor to Taproot magazine and is currently working on her first children's book.
phoebewahl.com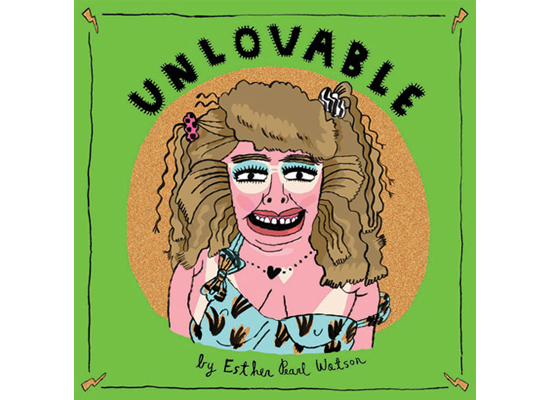 Funchicken
ESTHER PEARL WATSON
Esther Pearl Watson grew up in the Dallas/Fort Worth area. Her family moved often, since her father's hobby of building huge flying saucers out of scrap metal and car engines didn't always sit well with the neighbors. Esther's pieces are often overtly narrative, clear but mysterious scenes of houses or figures ornamented with snippets of prose telling just enough to get the viewer's own imagination engaged, wanting to know more. Some are about family, some about places, all have a rich interior life. Her works without words are just as suggestive of story, also exerting a deep emotional pull. Her next solo show will be at Billy Shire Fine Arts in January.
www.funchicken.bigcartel.com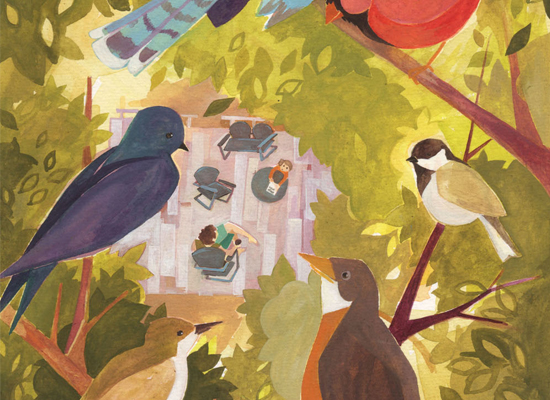 Simply Kumquat
MAGGIE WAUKLYN
Maggie Wauklyn is traditional illustrator working in gouache. She lives in Portland, Oregon.
simplykumquat.com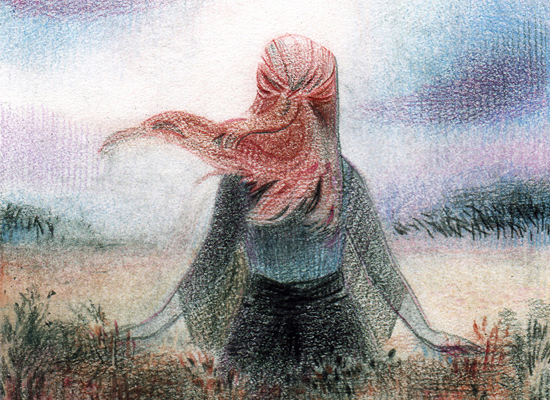 Illustrator, Designer
JUNYI WU
Junyi Wu is an illustrator from the LA area and a graduate from Art Center College of Design. She works primarily in pencils, creating layered pieces with a moody and dream-like sensibility.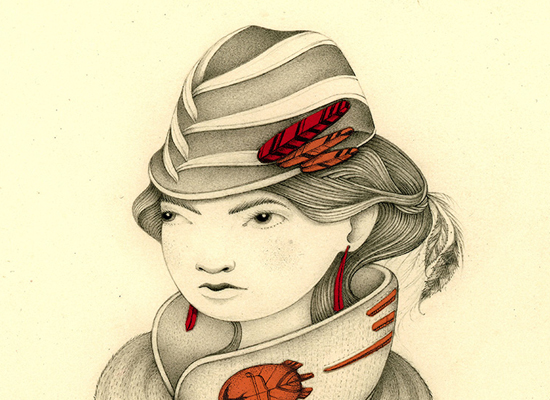 Illustrator
JAIME ZOLLARS
Jaime Zollars draws pictures of people and places far away. Her work has been seen in books, magazines, and on gallery walls in the U.S. and abroad. She has been recognized by all of the major Illustration annuals and has served on several illustration boards, including ICON6 and ICON7. Jaime is inspired by fairy tales, flea markets and Flemish paintings.
jaimezollars.com/portfolio